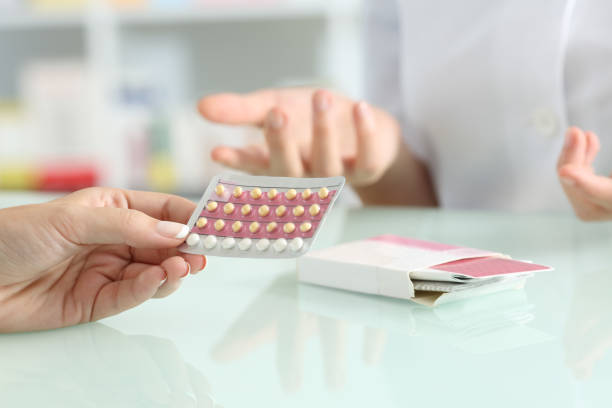 My dear superheroes, certain members of the American Board of ObGyn ARE LIMITING WOMEN'S ACCESS TO GYN CARE by decreasing the number of ObGyn residencies in the country.
If you decrease the number of ObGyn residencies, you make less ObGyns. That means less doctors to help women through cancers, childbirth, and trauma.
How are some ABOG members hurting women? By adding a new board certification called "Complex Family Planning". This happened at the Sept 11 ABMS meeting. If this goes national, every ObGyn residency would have to have an expert who performs Complex Family Planning (and every resident may be required to get certified). This will require many residencies to close.
Why?
"Complex Family Planning" is late term abortion, which requires tearing apart a viable fetus limb from limb. "Noncomplex" family planning is the stuff with less side effects: your contraceptives that include pills, IUDs, Nexplanon, everything else that you can actually afford (and might need) as a woman. Noncomplex family planning also includes all of the safer abortion procedures.
"But doesn't everybody need to know how to perform abortions?"
Actually, as is, any ObGyn resident already knows how to perform a medical abortion, and every ObGyn resident already knows how to perform a D&C, which is the standard procedure needed not just for surgical abortion but also to help women after miscarriages, and to remove some cancers. Every ObGyn has surgical skills enough to remove not just a baby, but actual complex cancerous tumors from a woman's uterus–I'm a family medicine resident, and even I know how to perform a medical abortion (I choose not to). EVERYBODY ALREADY KNOWS HOW TO COMMIT ABORTION; there is no board in Europe or other wealthy nations that requires its ObGyns to have a late-term abortion certification. "Complex Family Planning" is just the willingness to perform a late-term abortion on a fetus with an already working neurological system–a fetus who can already feel pain, and is already viable outside of its mother's womb (a baby).
The majority of ObGyns in the country today do not perform abortions, and the majority of ObGyns who do perform abortions do NOT perform late term abortions due to significant risks to the mother. There simply aren't enough ObGyns to fill these "Complex Family Planning" spots. By discriminating against residencies that do not have the finances, or do not have the faith background necessary to hire an abortion-performing staff member, we will dramatically decrease the number of ObGyns who graduate residency in the next few years.
This, of course, will make ObGyns rarer, and increase costs of healthcare for women while giving ObGyns more money–which could be the real driving factor in decreasing ObGyn residencies. Make your product rare and necessary, and you've got a monopoly, right?
I'm not saying all doctors, or all ObGyns, are money-greedy bastards (although some certainly are). In fact, I'm asking you to appeal to their best quality: their need to satisfy their patients.
Please write to ABOG, and ask them to demonstrate that they care more about access to care than they do about politics or money. Women NEED access to ObGyn care for their complicated Ob or Gyn cancer needs (everything else they can just come to me = P). Decreasing the number of ObGyns because there aren't enough ObGyns who perform abortions isn't punishing the pro-life movement–it's punishing patients.
Because you care about women's access to care, please make your opinion known now to ABOG and ABMS. For your convenience, I've pasted a small blurb you can use, with contact info below:
Subject: "Complex Fam Planning" Cert will limit access to gyn care
Dear _____________,
Thank-you for your concern about women's access to gynecological care. I am a WOMAN/PHYSICIAN/OBGYN, and I'm writing to you because I'm concerned that a recent ObGyn board certification may severely decrease MY/WOMEN'S access to gyn care. Maybe you can help.
Recently, ABOG drafted the "Complex Family Planning" certification, which requires late term abortion experience. As you know, most ObGyns do not perform abortions, whether due to medical risk, side effect profile, or ethical reservations. Out of the ObGyns who do perform abortions, most do not perform late term abortions due to risks to the mother and ethical concerns regarding a viable fetus that can feel pain. Because of the shortage of ObGyn care in this country, I am concerned that requiring "Complex Family Planning" will cause many residencies to close: there simply are not enough late term abortion providers in the country to fill all the spots if "Complex Family Planning" experts become required at all residencies. Closing residencies means further limiting an already limited specialty, and limiting much-needed access to care.
From an outside perspective, it almost seems like this is an intentional increase in the cost of ObGyn care. I understand that if there are less ObGyns, they will become more expensive for patients to access, and individual doctors may indeed profit from the monopoly. However, this seems entirely contrary to the ACOG's stated mission of improving contraceptive, obstetric, and gynecological access for women. A worsened physician shortage will also increase stress and suicide rates among already strained ObGyn specialists.
The country needs every ObGyn we can get. Please do whatever is in your power to prevent the "Complex Family Planning" certification from becoming a nationwide requirement, and keep the doors open for women to access inexpensive contraceptive care.
Thank-you very much,
NAME
ABMS comment portal: (https://www.abms.org/board-certification/cocert-invites-comments)
(Official comment period closed before the meeting, but you can still send post-meeting feedback to certificationmatters@abms.org and COCERTpublicinput@abms.org)
ABOG Board of Directors (https://www.abog.org/about-abog/board-of-directors)
(Please do not CC all; do a BCC so their privacy is protected)
ralverez@abog.org
mcorton@abog.org
dchelmow@abog.org
mdalton@abog.org
dfenner@abog.org
wnicholson@abog.org
mphipps@abog.org
mpisarska@abog.org
srubin@abog.org
jsegars@abog.org
dsoper@abog.org
fvalea@abog.org
ABMS leadership (https://www.abms.org/about-abms/leadership-team)
(Please do not CC all; do a BCC so their privacy is protected)
rhawkins@abms.org
tgranatir@abms.org
mirons@abms.org
jmandelbaum@abms.org
dprice@abms.org
kruff@abms.org
lskarnulis@abms.org
sresnick@abms.org
ABMS snail mail address:
American Board of Medical Specialties
353 North Clark Street
Suite 1400
Chicago, IL 60654
(312) 436-2600
ACGME Contact information
Accreditation Council for Graduate Medical Education
401 North Michigan Avenue, Suite 2000
Chicago, IL 60611
Telephone: 312.755.5000
Fax: 312.755.7498