Hey SuperPeeps! Today we need to talk about art, and about how sometimes becoming a hero means celebrating someone else's dreams. NGOs are discovering this, too–rather than handing out charity, or a one-time save, how can you help someone save themselves?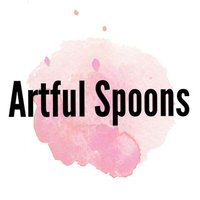 #ArtfulSpoons is a hashtag and account on Twitter that celebrates the art of #spoonies, or people who are suffering chronic illnesses. We had a chat with Alex, who runs the account.
What got you started in celebrating spoonie art?